As one of our core services we are able to assist with your installation and machinery moving needs across Dhaka Division and often Nationwide. In fact to date we have conducted installation projects in over districts in countries.
We are particularly experienced in projects requiring dismantling in one One place to another place and then transport and installation in another.
In the past we have managed hundreds of projects like this and our team of engineers and project managers are always keen to share their knowledge and experience with our clients.
Our Services:
Machinery loading unloading Gazipur, Machinery Transferring in Gazipur, Factory and industry movers, Machinery movers in Gazipur, Equipment movers and handling, machineries loading unloading, container loading unloading, forklift rental, crane rental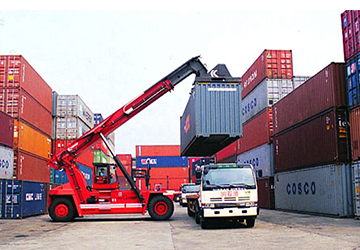 To discuss your relocation or removal needs please contact your local office for further advice and assistance.
Here is a quick summary of the services we provides during a relocation or removal project
Match marking of mechanical, electrical and piping parts

Decommissioning of existing machinery including removal of services and disconnection of electrical and mechanical connections

Removal of walkways, access platforms and other infrastructure

Removal of floor fixings

Dismantling of machinery including documenting the process and marking components if re-assembly is required at a later stage

Packing machinery depending on transport requirements

Heavy lifting to remove machinery utilizing our fleet of cranes, hydraulic gantries, forklifts, versa lifts and twin lifts etc

Removal and loading onto transportation as necessary

Transportation to its new location both nationally and internationally including managing any road permits etc
Industrial Machinery loading unloading

 

Forklift Rental

 

Crane Rental

 

factory transfer service

 

heavy machinery loading unloading

 

lab machine movement and handling

 

loading unloading machinery

 

machine and equipment move

 

machine transfe

 

 machineries loading unloading service,

 

Volt Loading unloading

, Generator loading unloading

 

Gaziprur

 

Tongi

 

Narshifngdi

 

Dhaka

 

Kachpur

 

EPZ Dhaka

 

Chittagong

 

Chottogram

 

Khulna

 

Kustia

 

Jessore

 

Rajshahi

 

Meghna

 

Kanchon

 

Boardbazar

 

Zirabo

 

Konabari

 

Kapashia

 

Vhulta

 

Rupgonj

 

Ashulia

 

Industrial Area

 

Comilla

 

Sylhet